FJHS Daily Announcements
Doors to the building open at 7:30 am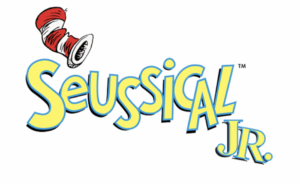 FJHS Presents Seussical Jr. – May 3rd and 4th at 7:00pm in the FJH Auditorium
Tickets are $5 each and sales begin APRIL 20th at 10:00am – https://friendship.seatyourself.biz

In-Person Cash Purchases – May 1st-3rd , 7:30-7:45am or 3:00-5:00pm, or at the door (if tickets remain)  – Students can see Mrs. Zolmierski for cash sales

Handicap Accessible seating, please contact Mrs. Zolmierski Zolmierski.Jessica@ccsd59.org email starting April 20th.
District 59's got talent
Students, do you have talent? Can you represent Friendship? Please enter District 59's Got Talent Show! It will be held April 15, 2023 and permission slips are due back 2/15/2023 to Mrs. Zolmierski. For any questions please contact: zolmierski.jessica@ccsd59.org.
INTRAMURALS 
Do you like playing sports with your friends?  Do you want to hang out after school with two super cool teachers?  Then intramurals might be the activity for you.  Intramurals Club meets Wednesday morning in the gym.  All students who would like to participate are required to have their physical and proof of insurance on file with the nurse. LRC       
LRC
Don't forget students that the LRC is open after school from 3:00 to 4:00 pm on Monday, Tuesday, Thursday, and Friday?  Students are always welcome to come in to do  their homework and read. Stop by the LRC if you have any questions.
REGISTRATION
If you are new to the area and need to register your at Friendship, registration is taking place in our office.  Forms are available on our website or the district website under "Parents"… look for "Enroll A Student."
Physical Education
We will be changing for PE this year and utilizing the locker room. Locks will be provided, but a PE uniform is required for students.  If you do not have one or would like a new one, the cost is $3.00 for the shirt and $7.00 for the shorts.
Water Bottles and Backpacks

 
Water bottle filling stations will be open this year, so be sure your student has a clear water bottle to stay hydrated. The office also has water bottles for sale for $3. Students will also be permitted to carry their backpacks with only items needed for classes. This will help with the flow of the hallways to avoid students having to stop at lockers during passing periods.
QUESTIONS?
Please contact us anytime at 847-593-4350 or email the office at fjh-office@ccsd59.org.